As we face the overwhelm of today's work reality and a rainstorm of challenges, companies that grasp the overwhelming (untapped, perhaps?) value of employee intelligence have a unique opportunity to create better human-centered design outcomes. It's time to shift "how" your organization used brainstorm and solve problems with something better.
According a 2023 study from Microsoft, 60% of leaders report they are experiencing a lag in strategic thinking and innovation at their companies. I feel it too–like with 85% of the clients I work with. Ouch, but please know: your circumstance is far from unique! Human centered design and visual collaboration methods not only engage different parts of the brain for more innovative solutions, they can also make your outcomes more co-creative, inclusive and sustainable because they tap your team's wisdom and give them a vested interest in making positive changes.
Human Centered Design Workshops
I design and facilitate collaboration workshops that blend creativity together with employee wisdom to help companies confront their toughest communications problems–like aligning leaders, ideating new solutions, pinpointing areas of disconnect in your employee experience, launching more sustainable interventions and programs–and many more. 
Using human centered design thinking, community creating, and emotionally intelligent methods I've been diving deep into employee communications and collaboration challenges since 2017. I can help you reimagine and design more resonant programs for your employees that are supported for the long-term by leaders and managers.
It's all too common for organizations to overlook or de-emphasize the employee voice. When you silence the voice, you shut off the path for the wisdom that could change your business for the better. As a LUMA Certified Human-Centered Design Practitioner and Facilitator, I build engaging and interactive workshops using LUMA Institute methodologies.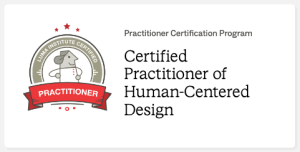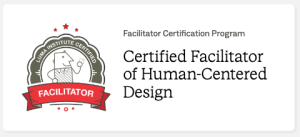 I work directly with clients as well as through agencies who can offer a team to help your company uncover, design and launch a sustainable program that impacts your bottom line. Everyone wins!
Book an exploratory session with me to learn more.